Welcome to Platinum Dance and Sport
Specialist dance and sport coaching for schools and communities. Please take a look around our site and register for our newsletter for all of the latest news with PDS Coaching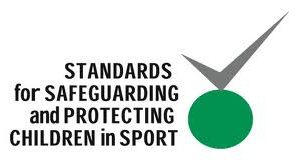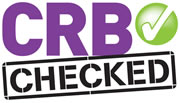 Who we are
Platinum Dance & Sport is a company formed from a wealth of knowledge and experience.
Platinum Dance & Sport is a company formed from a wealth of knowledge and experience.
PDS Coaching was established in May 2012. Our highly qualified coaches, instructors and team have all come from teaching, sport and university backgrounds. We pride ourselves on taking our collective knowledge and experience in delivering what we believe to be innovative industry-leading programmes. PDS specialise in working with schools, community groups and clubs to provide sports and arts projects; giving every child the chance to build self-confidence, respect, discipline, to learn about health to participate in physical activities, to make new friends, learn skills and most of all have fun!
Platinum Dance and Sport operates across the North West; including Liverpool, Sefton, Lancashire, Wirral, Cheshire and Wales. PDS does also travel internationally and across the UK for projects. While other franchises and apprentice led programmes provide services to local schools, PDS has raised the standard and uses qualified experienced coaches to ensure a high-quality product is delivered every time. PDS continues to develop the programmes we deliver, the ways we work and we respond to the young people and clients changing needs.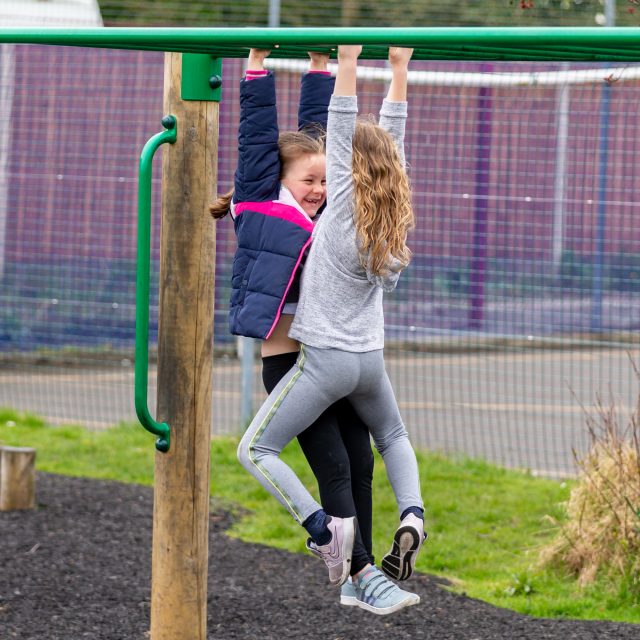 All our coaches are experienced in engaging young people in creative and challenging sports and dance sessions.
PDS adopts a player centred approach to our coaching using learning through games we promote the development of technical ability, tactical skill, ethical participation, teamwork and personal achievement. We specifically design our sessions to meet the ability or non-ability of players and to ensure all participants enjoy and get the most from our courses. We focus on the enjoyment and fun as much as the player development. We believe Sport and Dance is a great vehicle for young people to keep active, learn skills, meet new friends, and be motivated to help in other areas of life, that's why at PDS we engage every young person on our courses.
PDS coaching aims to ensure during each session we:
Control the group and individuals safely and with discipline.
Provide the appropriate level of challenges, coaching and tasks for the groups ability.
Give clear instruction and demonstrations, encouraging Q&A and participant involvement.
Use different styles of teaching suitable to the group, activity and environment.
Include all participants, no long queues, provide equipment for all.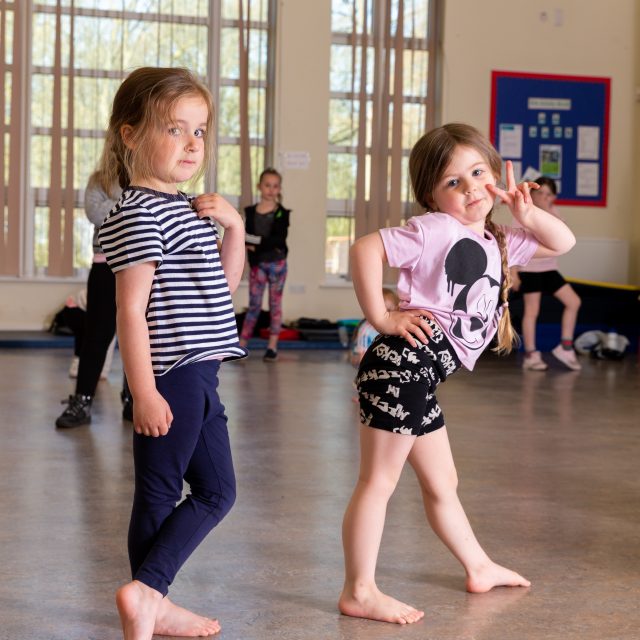 All our coaches have received full training and are driven with continued development.
Each has qualifications in their respective sports and arts and experience in working with young people. We continue to develop our coaches and session plans to keep us on the forefront of new initiatives and exciting courses. Our coaches are our biggest asset and the reason why PDS can deliver great services.
All PDS coaches hold:
Enhanced CRB Certificate
First Aid Certificate
Child Protection Training
Qualifications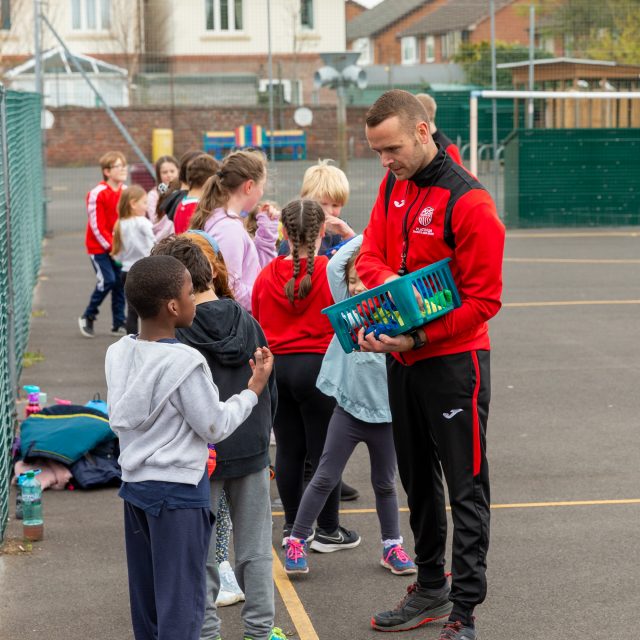 Services
Explore the various services that we offer
What's on?
Discover our upcoming events
A variety of sports and dance classes on offer
Street Dance
Zumba
Football
Basketball
Cheerleading
Dodgeball
Athletics
Multi-Sports
Drama
Health & Fitness
Talent Development
Plus Much More
Get in touch
What's coming up?
PDS coaching courses are a great way for your child to spend their time, meeting new friends, trying new activities, keeping active and having lots of fun (plus its a great childcare option too). All our coaches are CRB checked, Hold Child Safeguarding and First Aid certificates, courses are fully insured. If you would like details about any of our courses please contact us.
All your child will need is kit, a pack lunch (depending on length of session) and drinks. All you need to do is give us a call or drop us an email to book a place.
Gallery
Platinum Dance and Sport love to share the great things your children achieve, showcase the great events that our communities take part in and to display the great fun every one has had for friends and family to enjoy. PDS Coaching operates strict Photographic Policies and all pictures or videos will be used in accordance with the policy and discretion of parents
Testimonials
At PDS Coaching, we value all of our customers and welcome all feedback to help us to continually develop our services and ensure the children are rewarded with exceedingly high standard delivery of all our classes. See below some of the great feedback we have received recently.
Miss.Hilbert
Marshside Primary School PE Lead
We've had the pleasure of working alongside Neil and PDS Coaching since the very beginning, over 10 years now, and hope to continue to do so for the next 10 years! PDS has always provided high quality, engaging and fun PE sessions, extra-curricular clubs, CPD sessions and more recently, virtual PE lessons during lockdown. Neil always goes above and beyond to support children, staff and parents where and when he can and has become a vital part of our school family!
Cheryl McGregor
Sefton Parent
Just wanted to say a huge thank you to all the staff at PDS. Ruby absolutely loves coming she enjoys every minute and has met some lovely friends. Can't thank you enough.
Laura
Southport Parent
I really can't thank PDS enough, I think your all amazing for doing what you do keeping our kids happy and safe, Domanic has been coming to you since reception he loves doing pe, after school and holiday clubs with you. Honestly thank you for all you do your amazing x
Rachel Halsall
P.E Co-ordinator, St John's CE Primary School Crossens, Southport
We have been working with Neil and Peter for over 8 years and cannot praise them enough! Professional, flexible, extremely knowledgeable and most of all the children adore them! The sessions they run are fun, engaging and cater for all abilities and the afterschool clubs they run are usually over subscribed! Both Neil and Peter have built up strong and positive relationships with children and staff in St Johns and we love having them being part of our school family. Thank you 😊
Kym
Parent
My daughter attended at St Luke's (Helsby) with Rachel on a Monday and Thursday - she really enjoyed the dancing, routines and also the music. She really looked forward to them and can not wait for them to restart.
Ian Devereux-Roberts
Head Teacher
Frodsham Manor House Primary have been delighted to work in partnership with PDS over the last 9 years. The team have enhanced our PE curriculum and additional sporting opportunities immensely. We have worked with a number of staff who have delivered whole class PE schemes including gymnastics and dance, provided lockdown lessons online and face to face, have ran a range of sporting clubs and holiday provision. PDS provide experienced, well motivated, reliable teachers who our pupils enjoy working with.
Alison L
Sefton Parent
I searched a long time to find the perfect place for my two boys to enjoy sporting activities. One extremely sporty, the other a little less so. Having tried a couple which were awful the search was over as soon as I found PDS. Neil, Peter and the team immediately made my boys feel at ease, resulting in them attending for several years, enjoying afterschool activities, football camps and many a fabulous birthday party, which are still talked about to this day! The staff were amazing, provided brilliant guidance and coaching and nothing was too much trouble. My boys made life long friends, their confidence and abilities were much improved, they obtained many skills both socially and physically, and I can absolutely recommend PDS as a fabulous safe place for boys and girls to attend.
Josh
PE lead at Trinity St.Peters Primary, Formby.
PDS are a fantastic company who offer a very valuable resource to schools. At TSP we have be benefited greatly from their service for a number of years and have seen many happy faces at their after-school clubs. They are professional, knowledgable, enthusiastic and always out the children first. We would highly recommend you get in touch with and Neil and his team to see what they are all about!
Claire and Molly Sharkey
Frodsham
My daughter Molly used PDS both in school and as a club in the evenings since the company started,  PDS is not just a club they are a family that bring immense joy and new experiences to all the children who have the attended their classes and holiday clubs.
 PDS gave Molly so many interests and have helped her to be the person she is today, strong and confident as they encouraged her to compete and win but to also compete and lose and that's still ok.

From Dancing competitions to sporting activities all children of any age can gain confidence and the power to be themselves.
 We have made firm friends with all the coaches at PDS and wish them all the luck in the future. onwards and upwards.
Yvonne
Sefton Parent
I am delighted with the service PDS provide for our children, they have helped so much (especially during this pandemic) with my daughters confidence, self esteem and physical health. The team are professional caring and consistent in their approach which supports their overall development. I am so happy and she has made lots new friends and loves taking part in the games and activities. Thank you PDS your the best !!
Claire Adams
Class One teach at Manley Village Primary School
Neil and his PDS team are amazing!
The lessons are always clearly planned and adapted to the needs of all children. PDS have delivered many lessons ranging from dance, gymnastics, multi skills, football and athletics for all ages of primary school children. My class has children from Reception to Y2. All the coaches were able to adapt lessons to suit this mixed age group so that all could participate fully, learning new skills and feeling a sense of achievement at the end. The children loved the lessons and established good relationships with the coaches who knew the children extremely well very quickly! Children love the lessons as do the teachers!
Claire
Frodsham Parent
I booked a football party for my sons 8th birthday. Peter was fabulous. He kept all the children entertained with a variety of fun games. All the children had a fabulous time! Jack said it was the best party ever!
Frodsham CE Primary
PDS have provided our children with their popular Streetdance and Wake and Shake after school clubs for several years.
 
The classes are always well attended and have a high standard of tuition.  We've found PDS to be reliable and well organized as providers, and our children are always keen to attend and also enjoy the end of term Streetdance festival.

We would recommend as an external after school club provider.
Dave
Sefton Parent
PDS is a fantastic experience for my girls. It has helped build their confidence make new friends and learn new skills. The team at PDS have always made my girls feel relaxed and happy whilst pushing them to try new sports and dances. I would and do highly recommend them to my friends and family.
Mrs.Neesam
Y3 - St.Patricks Primary School
In addition to teaching sport-specific skills, PDS teach and instil life skills such as leadership, teamwork and character building to their young athletes. Our pupils love their P.E. lessons each week and their successes and achievements are a joy to witness. PDS coaches support, nurture and motivate pupils.
Pricing
Magnam dolores commodi suscipit. Necessitatibus eius consequatur ex aliquid fuga eum quidem. Sit sint consectetur velit. Quisquam quos quisquam cupiditate. Et nemo qui impedit suscipit alias ea.
Free
$0
/ month
Aida dere
Nec feugiat nisl
Nulla at volutpat dola
Pharetra massa
Massa ultricies mi
Business
$19
/ month
Aida dere
Nec feugiat nisl
Nulla at volutpat dola
Pharetra massa
Massa ultricies mi
Developer
$29
/ month
Aida dere
Nec feugiat nisl
Nulla at volutpat dola
Pharetra massa
Massa ultricies mi
Frequently Asked Questions
Team
Platinum Dance and Sport is led by a fantastic team of coaches, dancers and back office staff. We work hard to ensure we know the people we work with and coach so we believe you should get to know us and what we bring to the business. If you have any questions on your coach not listed here please feel free to contact us.
Contact
If you would like more information on any of our services, to provide feedback or to make a request please complete the form and one of our staff will reply to you shortly. Thank You!
Our Address
12c Moorgate Avenue, Crosby, Liverpool, L23 0UF,